Venturi Scrubber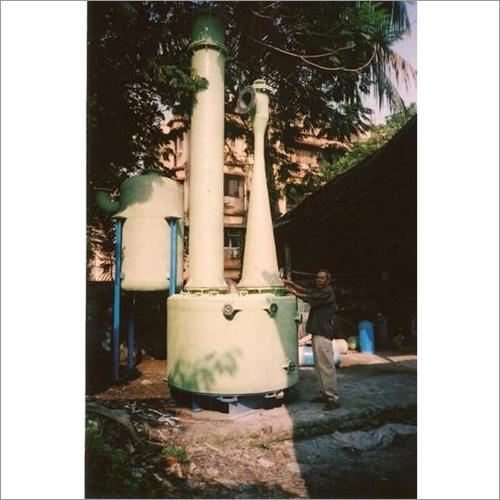 Venturi Scrubber
Product Description
A venturi scrubber is made up of three parts: a converging section, a throat (the narrowest section of the venture tube), and a diffuser. In the throat section, the dust/gas mixture flows through the venturi tube at top speed. The mixture then enters the diffuser, where the speed decreases again. Liquid is added to the gas flow either during or before the throat section. In the throat section of the venture tube, the gas and liquid are vigorously mixed. Water is released in fine water droplets due to the high speed of the gas and liquid.
The volume of the venturi scrubber is low. The droplet separator, which can be several times larger than the scrubber, is the primary determinant of the installation's dimensions.
FAQs
What is the purpose of venturi scrubber?
The waste gas stream is accelerated by a venturi scrubber in order to atomize the scrubbing liquid and improve gas-liquid contact. A "throat" section is built into the duct of a venturi scrubber, forcing the gas stream to accelerate as the duct narrows and then expands.
Is a venturi scrubber a wet scrubber?
A Venturi Scrubber is a wet scrubber with a venturi throat that effectively removes particulate matter (PM) from industrial exhaust streams.